We are trying to develop a community where photographers can come and discuss nature, wildlife and pet photography related matters. We encourage you to enter the forums to share, make comments or ask questions about this interview or any other content of NWP.

The Nature, Wildlife and Pet Photography Forum
Artist Showcase: Darrell Gulin
by James Morrissey
This article is Copyright 2005, James Morrissey, and may not, in part or in whole, be reproduced in any electronic or printed medium without prior permission from the author. The images in this article are the property of Darrell Gulin and have been licensed to James Morrissey and the NWP Photo Forum for the purpose of this interview.
Editor's Note: A link is at the end of the page if you wish to learn more about Darrell Gulin and his work.
Part I: About Darrell Gulin
JM: Thank you very much in advance for being willing to do this interview. I was given your name by Artie Morris. He said that if there was anyone to speak to about stock photography, it is you.
DG: Well, I don't know about that, but I do a lot about stock photography.
JM: Let's start with talking a bit about you. Can you tell me about yourself?
DG: A little about myself? OK. A couple of things. I was born and raised in the Seattle Washington area. I have one sibling. My wife and I just celebrated our 38th anniversary. For our anniversary, we drove down the Oregon coast and photographed. My wife is now getting more and more into photography. We have two boys. My grandkids are now fifth generation here. We pretty much like the North West. It is always good from a photographic standpoint that I travel five plus months a year...so I get to see a lot of things around the world. But, it is always nice to come home.
My education is in business from the University of Washington. I was very artistically oriented growing up. Lots of pen and ink, sketching and water colors. My parents were both very artistic. I thought that photography was the hardest of all of the arts. My parents and the in-laws, at events like Christmas, could not get the camera or the flash to work. It all seemed so difficult. I always had a point and shoot though.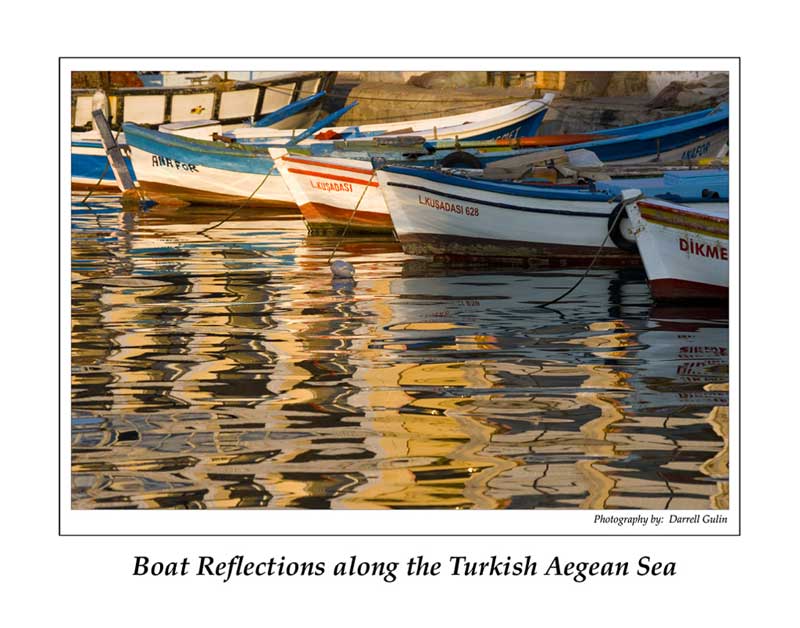 Twenty two years ago, when I was the Executive Vice President of a beer-wine distributer, I picked up the camera for the first time. My boss was the president of the Seattle Photographic Society. Anytime I wanted to learn how to take pictures, he would help. Within 2 years of picking up the camera, I was being published in national magazines. I feel that to be successful, you must have the drive as well as the skill sets. However, I also feel that having a good mentor is really important. This guy, Jim Ball, my purchasing manager was such a person for me. He not only said, "this is a good picture," but he would also give a commentary and tell me what was good and what was bad. There were a couple of times that he thought he was going to lose his job he was being so honest with me. :) You see, your family and friends always think you take good pictures. Having someone out there who can tell you what it is really like is important...someone who can tell you 'what it is really like out there.'
When I first started out, I started with birds and wildlife. Occasionally, I would try to photograph wild flowers. He would say, "Hey Darrell, don't do wildflowers. That is not your thing. Stick with what you are best at." Yet, it was those types of comments that motivated me. For the last 3 years in a row, I have done the Lady Bird Johnson Wildflower Institute,'s exclusive calendar. That type of mentoring - 'what was good and what was not' really stuck with me during my formative years.
JM: Do you feel that there was anything better at that time that made you better suited for wildlife than with still life?
DG: My interest at that time was more in wildlife...and it showed. Years ago, they used to say about stock to really concentrate in a particular subject. Well, that is what I did to start out with. I found that as my skill set grew, my vision grew. When my vision grew that meant I loved doing landscapes - anything in nature. Now it is travel and people. It just keeps growing and expanding.
JM: What did you do to build your skill sets outside of practice?
DG: I read voraciously. Believe it or not, I have only taken, in all of my time in photography, one photography class. That class was with Arte Wolfe. Arte Wolfe and I grew up in the same neighborhood. When his career was just starting in the early 80s, he would do lecturing and talking and show images out of his home every Wednesday for 5 weeks. What was great was you could walk right back into his back room where his file drawers were. You could see his images and how he organized. That, truthfully, was the rocket ship for me. This was when I said, "this is what I want to do." I want to take pictures. I want to market my work. Within 2 years, that is what happened.
JM: You were a very successful administrator of a program.
DG: I managed a 140 million dollar company in which I supervised 50 people.
JM: What was it that made you give up a solid income for something you were not really so sure about?
DG: I did it the way I still advise people to do. I did not give up my day job. I marketed on a part time basis for 7 years. Almost 14 years ago, I went full time. In order to do that though, I put together a 1 year and 5 year business plan. I had a choice...do I want to be famous or make a living doing this? I went for making a living.
My business plan in a nutshell is this. Lecturing and doing workshops gets me to locations...pays me to do it. I generate images that I produce my larger portion of my income through (70%) doing stock. I have a quick story for you if you want to hear it...but that is the avenue I have gone all the time.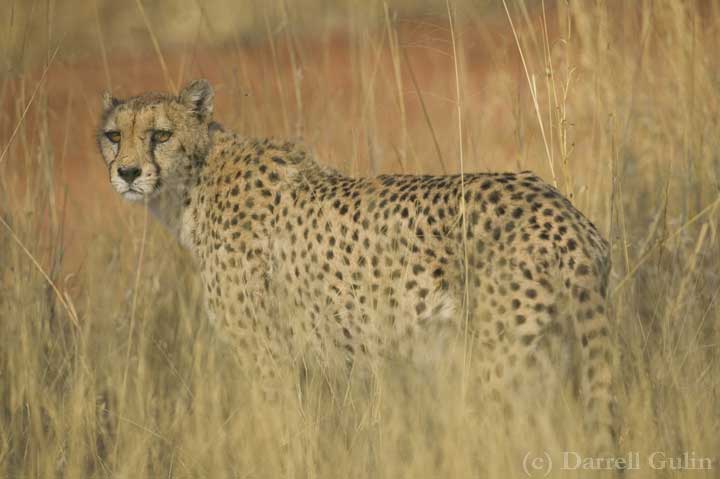 JM: Absolutely.
DG: Years ago before I went full time, I was with AlStock. AlStock was the precursor in the nature/wildlife field to Tony Stone who in turn got purchased by Getty Images. I am now with both companies. Anyway, here is my quick story.
As an Executive Vice President at this company, making a really nice 6 figure income and all the perks, I was taking the pictures because I love it. I was marketing my own work. One day, I went up to Mt. Ranier. I got delayed by a cop who pulled me over for going over 25 mph. My son and I missed the sunrise (but fortunately did not get a ticket). We stopped at Picture Lake. There was a guy shooting 4x5 named Charles Mauzy. I did not know who he was at that time. A relationship formed though and I started visiting with him.
OK. Here is my philosophy. There are three things you need to be successful in photography. Number 1, you need to be a great photographer. Number 2, you need to be a great businessman. Number 3, you need interpersonal skills. Those interpersonal skills got me to talk to this guy. Low and behold, he is the head editor of AlStock. He pursues me - for two years - because he sees some of my work. He edits my work and puts it in front of the owner, Marty Loken. I get immediately accepted. ..and that started my stock photography career. Another mentor.
JM: Mighty surreptitious.
DG: Isn't it interesting? Then, when Corbis started out, Bill Gates goes to Charles Mauzy for content. To Charles, I am one of the first ones along with Galen Rowen, David Muench and another number of others that he knows. We all moved over to Corbis. So, I have been with Corbis and Getty from the beginning. Those are all things that our ever weaving life leads us to.
JM: How does NANPA fit into your life?
DG: Several fold. #1, having started many years ago with the Seattle Photographic Society (whom I still donate my time to each year), NANPA fits a niche where we can show our love of photography...where I can show my knowledge. Being from a practical standpoint, it also keeps my name out there as a photo workshop leader. But better than anything, it is a great arena to network.
JM: Were there any days that you considered giving it up?
DG: Never. It has been a dream come true.
JM: How often are you in the field?
DG: About 5 months a year.
JM: How does it affect your family life?
DG: My family is now grown (a good thing). It has been negotiated so that any trips I make, my wife gets to go whenever she wants. She has gone to Turkey, Egypt, Aftica...on and on.
JM: Are there ways that your travel schedule has affected you?
DG: It was really only a stress on my wife at the beginning. We gave up an excellent, guaranteed income to not having one. I had to learn how to balance out my portfolio, how to market my images so I can figure out how to balance an income. That took a couple of years after I went full time.
JM: For you, is it a community act or solitary?
DG: It is both. If I want to be solitary I just go into my backyard and do it. But I like people, I love people. What happened with me is that I came up with a game plan that by going out and teaching workshops I could be paid to go to all these great locations. What it ended up being is that I love teaching people. I love to see the light in their eyes when they understand. That has become important to me as any other aspect of my business. So teaching teaches the teacher.
JM: You were saying that what you photograph shows who you are.
DG: I am going to give you a short synopsis. Creative, Colorful and Conceptual.
JM: Three Cs.
DG: Yes.
JM: Creative, conceptual and colorful. What does that mean?
DG:What does that mean...Number 1, I take photos creatively. I try to show things in a different way. You cannot always as some things are very basic...a horse running is a horse running. But I am known for doing a lot of little different things that have a little bit of a different look.
For instance, I have been doing a project with butterflies. I set up a design pattern shot that was 6 feet in length and 4 feet wide with hundreds of butterflies that are all laid out (they are not alive). This is something that I have never seen anybody do similar to it. So it is a little different...creative. By doing creative, different things, I potentially can get better sales than the standard butterfly shots that are out there. It can be with selective focus, it could be a certain dew drop...a certain way that it has not been shown before. I am trying to take an image of something and be a little bit more creative with it - not as literal.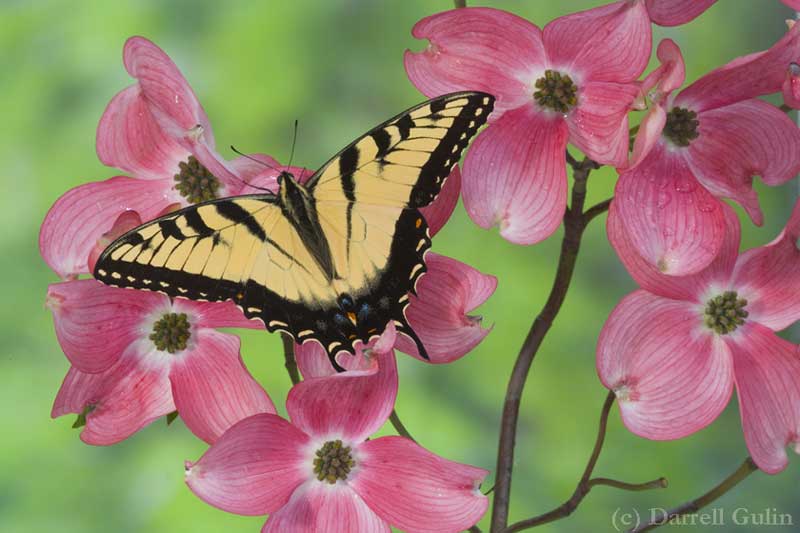 JM: What do you think drive you?
DG: I love to be creative. What I find drives me is the creation of the image.
JM: So, is it creativity for the sake of creativity or is it something else?
DG: Its the whole package. Its the creativity to do creativity. I take pictures even if I was not doing this to make a living out of it. It just so happens that I am very fortunate that I do make a living at it. So, when I do take pictures I find that I take what I like to take and then try to look at it in a different way - something I think conceptually might sell. Themes such as power, love, strength, leadership..it can be so many things.
JM: So you are talking about a virtue that you wish to pull out of an image.
DG: Correct. When I talk about photography as something thats kind of going on...many times I can't say that you can exactly previsualize...but I can pre-visualize certain images. I might have an image in mind that might be there for years before it finally comes. I am able to recognize it extremely quickly when it does happen and to capture it.
JM: When you have that image in your minds eye and its sitting there in your subconscious for a long period of time, what do you think it takes to make it come to fruition?
DG: It takes another silly thing that I have used for many years and it is called five Ss of successful photography. The basics are: (1) you need the skill to take the picture, (2) you need the subject, (3) you need to be able to simplify it because we take in so much with photography. (4) Then it requires the great situation. (5) When these parts come together, the product will be the signature image.
For example, there is this barn I have known for years. I knew that I would like to shoot it with rolled hay one of these days. It took me over five years but I got it this time. Somewhere in my subconcious, I knew that I wanted this image. It was not a concious thought though. As soon as the moment became available...THEN I knew the where, the how and the time and place to be. So, I had the right time, situation, subject and the whole thing came to be...but it had been in my mind for many years before finally it came to pass. As you can see, often times the images are very delayed.
JM: Talk about delayed gratification.:) We were talking about what has been driving you, and we were talking about creativity for creativity's sake.
DG: Not for creativity's sake...I like to take an image for the image sake.
JM: That is different. What do you think is different about it?
DG: What happens is creativity for creativity's sake, you can be creative and not have anything come out. I mean you can just be creative but what is driving you is not necessarilly the end product. For me it is being creative but it is the end product that I get...it is the image.
And then it comes into the next part of it, which is the business end of this. Is it going to sell? Can I sell it? Now, not necessarily everything has to sell and it doesn't. Some of my favorite images don't sell. But if I did that I would be only altruistic and I would starve and that is not what I want to deal with.
JM: No, starving is not good. A starving artist is not a satisfying thing to be.[chuckle]
DG: No they are not...they are not.
If you are interested in learning more about Darrell Gulin and his tours, you can visit: http://www.photosafaris.com/.
As always, we encourage you to come join the community and to be participants in the forums! If you have not registered yet, please