Posted By:

James Morrissey
Fall Foliage in Grand Teton National Park -

09/30/20

12:21 AM
James shares some of his favorite Fall photos taken in and around Grand Teton National park over the years.
http://www.nwpphotoforum.com/ubbthreads/ubbthreads.php?ubb=showflat&Number=43886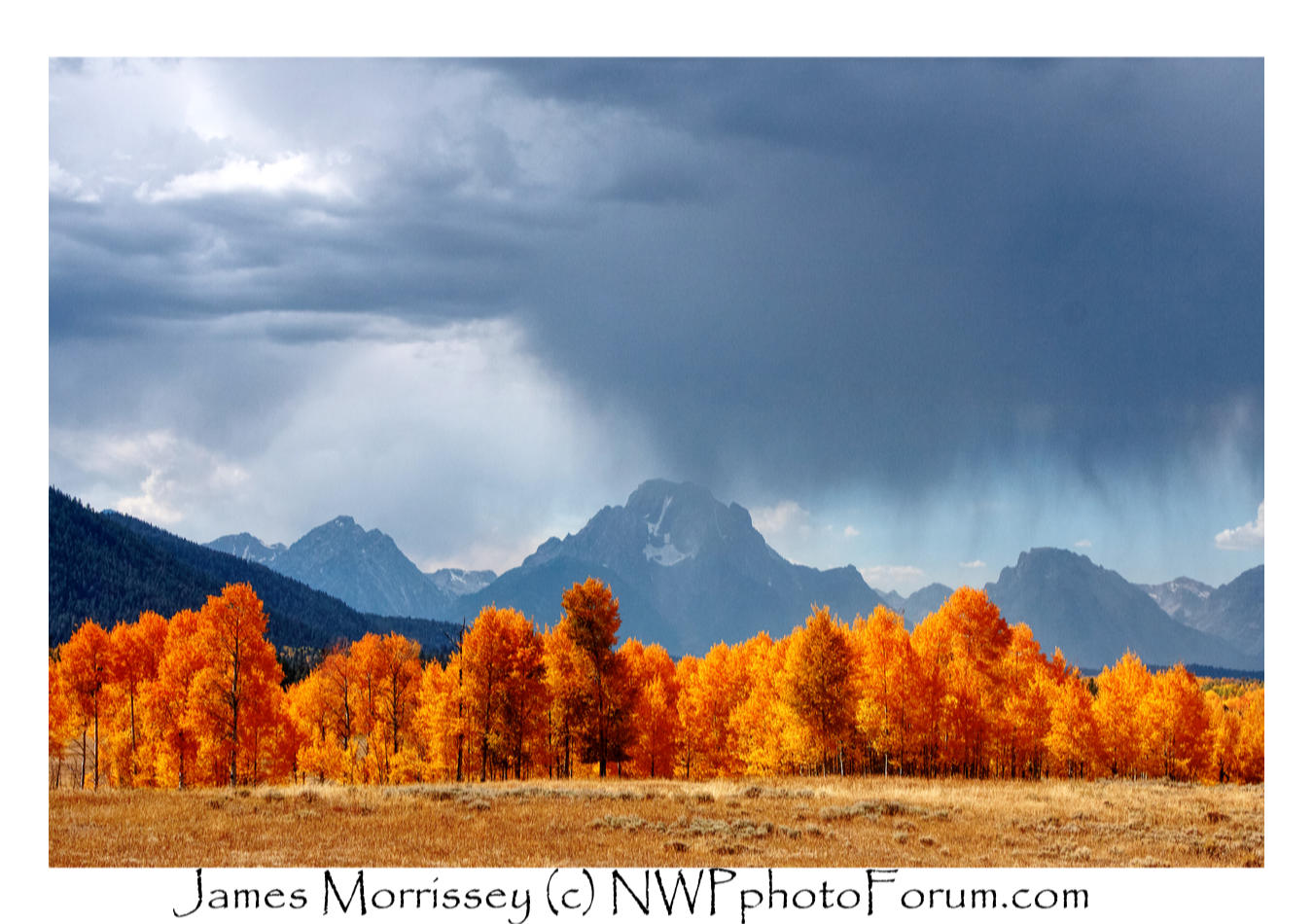 About This Image - This is one of my favorite Oxbow Bend photographic locations - taken after the sun has risen and reached the treeline East of the traditional Oxbow sunrise location. I love the amazing light hitting the trees and the forbidding sky.